Support you can count on.
CELLVIEW RESOURCE CENTER
Introduction to Cellview's WRI-1
Follow the steps below to start using your WRI-1 from Cellview Imaging for the first time.
Download the WRI-1 Installer
Click the – Download The WRI-1 Installer Button – below to download Cellview's remote capture stations on any of your desktop or laptop computers to access patient information from any location.
Download the WRI-1 Installer

Login to your Account
Using your WRI-1 requires an account with an Organization ID and Password.
Search your email for an invitation from Cellview Support. Your invitation is sent to the email used at purchase, or the email your administrator used to invite you to their team.
Login to the application using the Organization ID and Password provided to you in your welcome package.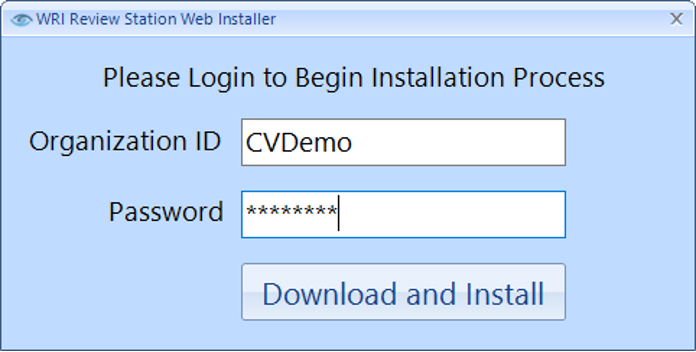 After the information is entered the Download and Installation process will begin.
After the Review Station installation data has been downloaded, the Review Station Installer is launched. Click on 'Next'.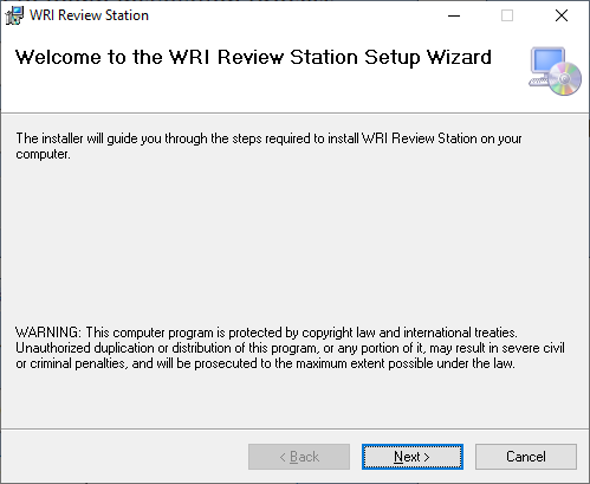 Select the installation path and click on 'Next'.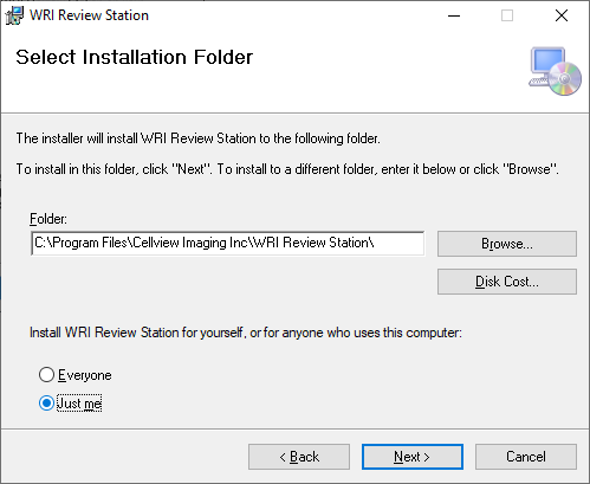 Confirm the installation by clicking 'Next'.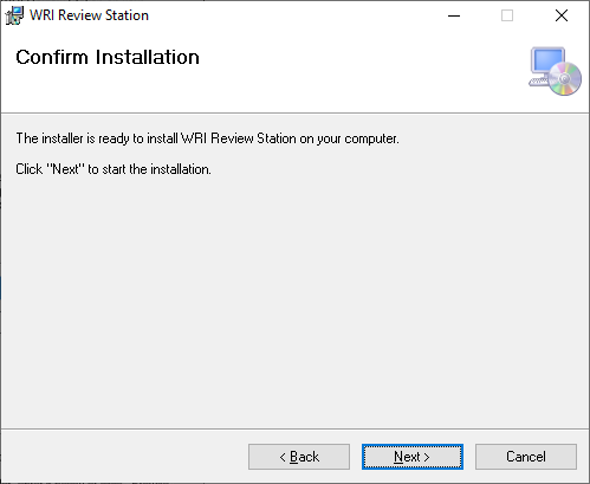 Once the installation process has completed, you may close the installer by clicking 'Close'.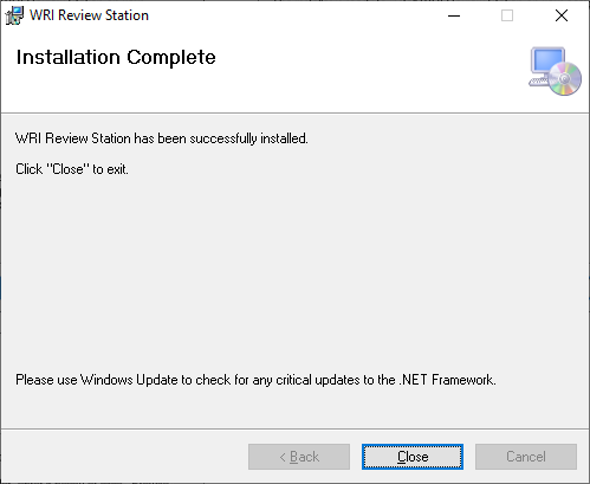 Begin Imaging
Open the WRI Review Station and login using the credentials provided by your Administrator.